"Growing Food the Italian Way" - Book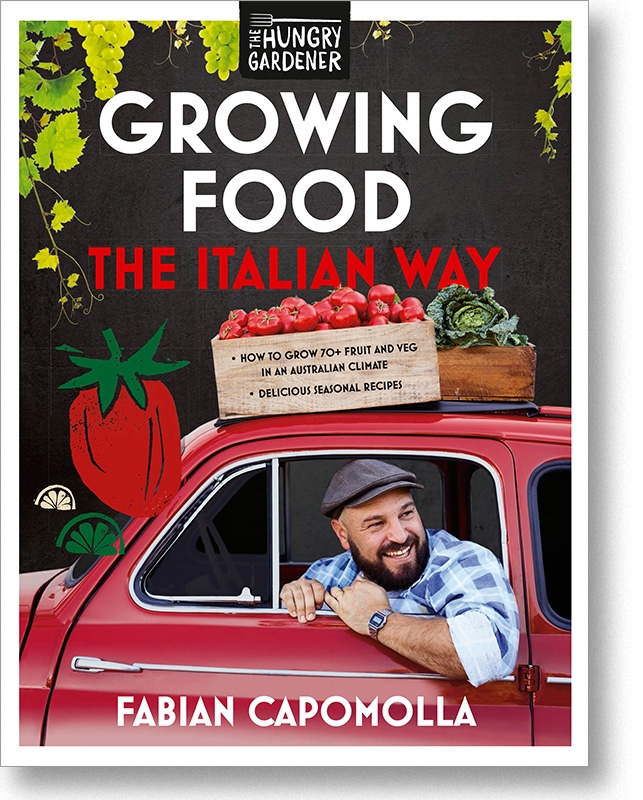 "Growing Food the Italian Way" - Book
In Italy, growing your own food is about providing for yourself and your family. It is a celebration of food and the seasons, which is a celebration of life. Basta!
In mid-2014, passionate grower and gardening author Fabian Capomolla decided to up stumps and move to Italy for a year – his young family in tow – to reconnect with his roots and discover the secret to growing food the Italian way.
This richly illustrated book shows you how to set up, plant and maintain your veggie patch – Italian-style! The extensive A–Z plant guide will help you decide what to grow to have you cooking like Nonna in no time. There's a chapter on problems you might encounter and remedies to fix them, along with handy tips scattered throughout. You'll also find a selection of simple and delicious recipes, including preserved olives, zesty doughnuts and limoncello, as well as easy backyard activities, such as how to make your own mosquito repellent or dry chillies.
Whether you have a little patch at home, a few pots on the balcony or a small block in the country, this is the ultimate guide to growing food the Italian way.